caffeinated sparkling water
actual clean energy
the official sponsor of your afternoon delight

caffeinated sparkling water
3 simple ingredients
sparkling water, natural flavors,
organic caffeine from coffee beans

caffeinated sparkling water
0 calories • 0 confusion
there's nothing we put in our cans you can't pronounce

caffeinated sparkling water
hydrate | invigorate
HYDRATE | INVIGORATE

no sugar

hydration

Energy

no calories
OUR MISSION IS SIMPLE: HYDRATE & INVIGORATE THE WORLD
Let's kick the unhealthy foods and drinks we consume. Let's be kinder to our bodies without sacrificing the daily boosts we need to keep us dominating life. Whether you drink Volay at work, after the gym, for an afternoon pick me up, as a better for you alcoholic mixer (not to name names), as a social life enhancer, when hanging out, you name it... we say here at Volay... seltzer just hits better.
3 INGREDIENTS • 0 CALORIES • 0 CONFUSION
SHOP NOW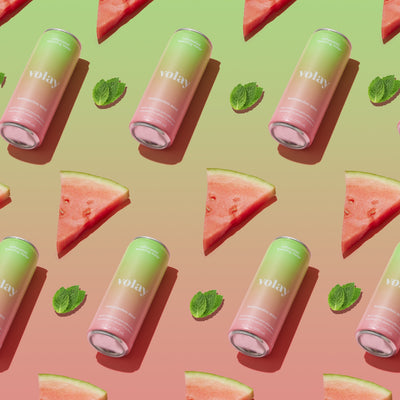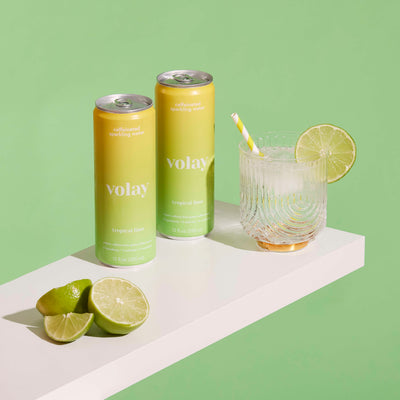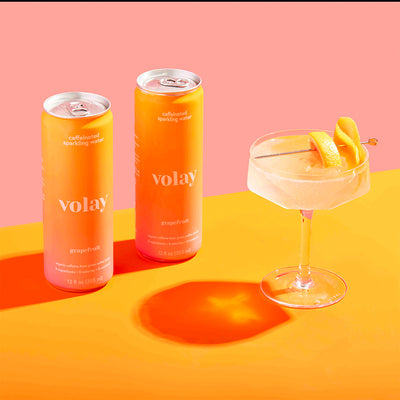 There is nothing we put in our cans you can't pronounce
TESTIMONIALS
Wow. These are seriously awesome. I initially bought this because the can was so pretty but what's inside is even better. Such a clean pick me up and the flavors are amazing. I love them all! ⭐⭐⭐⭐⭐
Volay has saved me at work. It's the perfect 2 pm drink. It's so simple yet provides such a needed boost of clean energy. I don't have to worry about drinking unhealthy energy drinks anymore. ⭐⭐⭐⭐⭐
Exhausted after the gym, Volay is a perfect post workout drink! The flavors are so refreshing. I've also been mixing these with Vodka and Tequila.. such a good combo :) ⭐⭐⭐⭐⭐


cheers to healthy energy
because less is more